Classic Island Plates & Country Store
A Punalu'u Landmark for Over 75 Years
Charming Country Store
sunscreen, slippers, ice, drinks, ice cream, candy, local favorites, snacks, snacks, and more snacks
Expert Tip: Go into the store for Kaya's Kitchen and visit our food trucks! Enjoy your food at the shaded outdoor picnic benches right outside.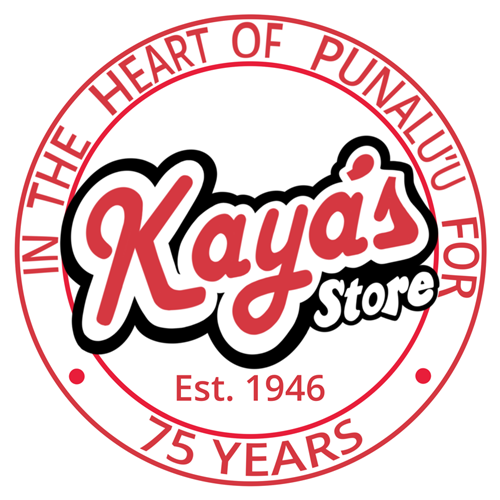 Celebrating Over 75 Years in Punalu'u
Welcome to our charming Hawaiian country store! Back in the good ole days, stores like ours was the center of the community, and today it still is! We have a little bit of everything you might need for your day at the beach, fishing trip, breakfast, lunch or just hungry for a treat. Tell your friends and don't forget to pick up an ono plate lunch and an extra butter mochi dessert for the road. You'll be back for more!
✪✪✪✪✪
"First off, great and friendly customer service. That always goes a long way. Breakfast was delicious. Portions are huge! The ahi breakfast was very yummy. I wish we had tried one of the dinner plates. The butter mochi were so good. First time trying them and I wish I had taken more than 2."